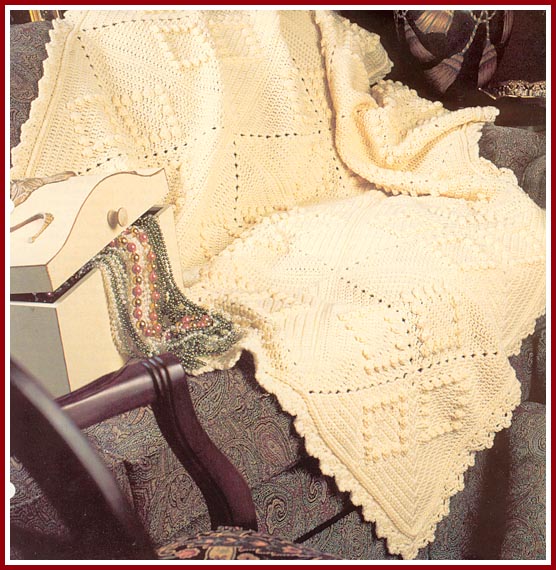 Diamonds Are A Girl's Best Friend was actually designed as a gift for my nephew, Tom! I submitted it as one of the Block-A-Day afghans, and when it didn't appear in that collection, I never realized that it had been published until I found this copy on eBay! Tom's afghan, which is approximately 50" x 60", features easy-to-work squares in Diamond motifs in knitted worsted weight yarn.
This afghan was originally published as part of Annie's Attic Crochet Quilt and Afghan Club in 1994. The Crochet Quilt and Afghan Club was subscription-only, so these leaflets were printed in an extremely limited edition and are very hard to find now.
Please note: Quantities are very limited. Due to the copyright laws, and the fact that the copyrights for the published items do NOT belong to me, these patterns may only be sold as part of the publications in which they appear. I cannot sell scans or copies of these patterns by email.
Shipping & Handling costs will be added to all orders, as well as 6% sales tax for Michigan residents.