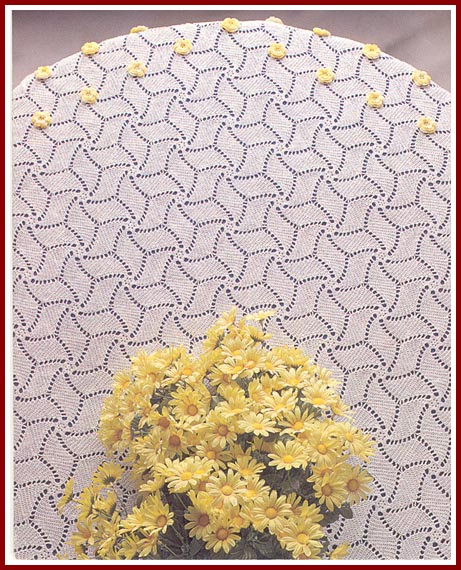 Pinwheel Table Cloth appeared in the Crocheted Tablecloth Elegance booklet, published by Annie's Attic, LLC, in 1998. It is crocheted using size 10 crochet cotton and measures approximately 57" in diameter.
Other tablecloth patterns in this booklet include:
Tulips
Irish
Limerick Rose
Pineapple
Please note: Quantities are very limited. Due to the copyright laws, and the fact that the copyrights for the published items do NOT belong to me, these patterns may only be sold as part of the publications in which they appear. I cannot sell scans or copies of these patterns by email.
Shipping & Handling costs will be added to all orders, as well as 6% sales tax for Michigan residents.
Please note: this pattern book is long out of print and hard to find. The copy I have is in very good condition.

PA-006
Crocheted Tablecloth Elegance
$14.99
SOLD